#UNIDAS
On May 28, 2019, the Unidas Women's Network was launched with the aim of fostering dialogue between members and organizations whose goal is to create a society that offers equal opportunities and gender justice. Since then, more than 290 members from Latin America, the Caribbean and Germany and nine partner organisations have joined the network. Our vision is to truly improve the situation for women - together!
Unidas Membership Criteria
The Unidas Women's Network unites women from Germany, Latin America and the Caribbean, who
hold an outstanding position in their respective field and distinguish themselves through social commitment
identify with the goals of the network and would like to be involved in the network
have an interest and/or expertise in the topic of women's rights and gender equality and, where applicable, also deal with it professionally.
Applications for membership are possible at any time in connection with a self-disclosure (personal background, motivation, previous contribution to topics of the Unidas network, country of origin and contact details) and should be addressed to: info@unidas.world. The admission is decided by the chairwoman of Unidas.
 
#WHOWEARE
The following are just some of our founding members from Latin America, the Caribbean and Germany:
NATALIA GHERARDI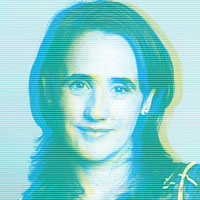 is an Argentine lawyer who holds a degree from the University of Buenos Aires. She has been CEO of ELA – Equipo Latinoamericano de Justicia y Género – since 2007. She also teaches at the University of Buenos Aires, the Universidad Nacional de Lanús and the Universidad Nacional de la Plata and has published on the topics of work, care policy, sexual and reproductive rights, and violence against women.
BETTINA METZ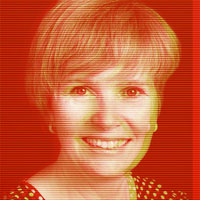 is a political scientist and CEO of the UN Women Nationales Komitee Deutschland. She previously worked for UNIFEM (the United Nations Development Fund for Women) in New York and Bangkok and for the Deutsche Gesellschaft für Internationale Zusammenarbeit (GIZ) GmbH. She holds a postgraduate degree in adult education and worked as an advisor in municipal development, as a research fellow and trainer in further professional education, and as a career advisor.
SIBEL KEKILLI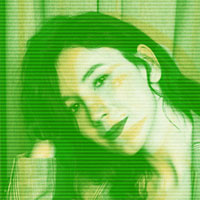 is an actor. She has been an ambassador for the women's rights organisation Terre des Femmes since 2004. In March 2015, she received the Autorin der Freiheit (Author of Freedom) prize for her speech alongside then Federal President Joachim Gauck at an International Women's Day event in Schloss Bellevue. In 2017, she was awarded the Order of Merit of the Federal Republic of Germany. She is patron of the online counselling service SIBEL set up by the organisation PAPATYA to help young women and girls who have problems with their families.
ASIYA MOHAMMED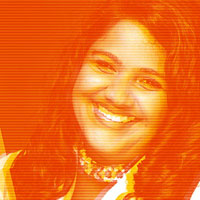 is the founder and CEO of Conflict Women, a social enterprise that provides income, training and microfinance to the survivors of rape and domestic violence in Trinidad and Tobago, Jamaica and Barbados. She is a recipient of the Commonwealth Points of Light Prize, which is awarded by Queen Elizabeth II, and is also a TEDx speaker. Prior to her work with Conflict Women, she worked for UNICEF in Geneva and in the Ministry of Foreign and CARICOM Affairs of Trinidad and Tobago.
XÊNIA FRANÇA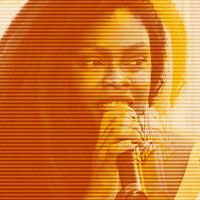 is a singer from Bahia, Brazil. In 2018, she was nominated for a Latin Grammy for her debut album "Xenia" and her song "Pra que me chamas?". She became a symbol of empowerment for Afro-Brazilian women thanks to her video for "Pra que me chamas?", which focuses among other things on the preservation and dissemination of Afro-Brazilian culture.
SOLEDAD NUÑEZ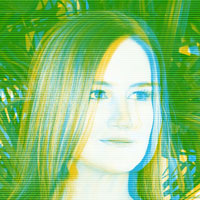 is a former Housing Minister of Paraguay who previously served as National Director of TECHO Paraguay, an NGO that promotes the construction of emergency housing and young people's active involvement in political decision-making processes. She holds a degree in engineering, studied project management, and is a graduate of the Global Competitiveness Leadership programme at Georgetown University. She is currently studying for a Master of Public Policy at Oxford University. 
YÉSICA SÁNCHEZ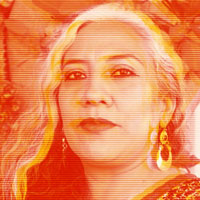 is a human rights activist and a member of the management team of Consorcio para el Diálogo Parlamentario y la Equidad Oaxaca, a feminist organisation that promotes respect for and recognition and implementation of women's human rights. It also supports gender equality, the development of civil-society networks and capacities for defending human rights, training on gender-specific rights and participation in democratic processes. Yésica also represents the Central American network Iniciativa Mesoamericana de Mujeres Defensoras de Derechos Humanos.
TERESA BÜCKER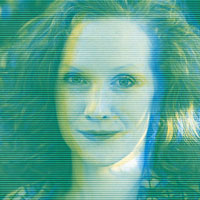 has worked as a freelance journalist, advisor and speaker since 2019. She speaks on television and in panel discussions on the transformation of the world of work, digital strategies for journalism and politics, participation, justice, representation, power and sexual self-determination. She began her career in 2008 as community editor of the magazine "der Freitag" and went on to advise the Social Democratic Party of Germany (SPD) on digital strategy. She is a former editor-in-chief of the online magazine "Edition F". In 2017, she was awarded the Journalist of the Year Prize in the entrepreneur category.