Award Winner 2022: Francia Márquez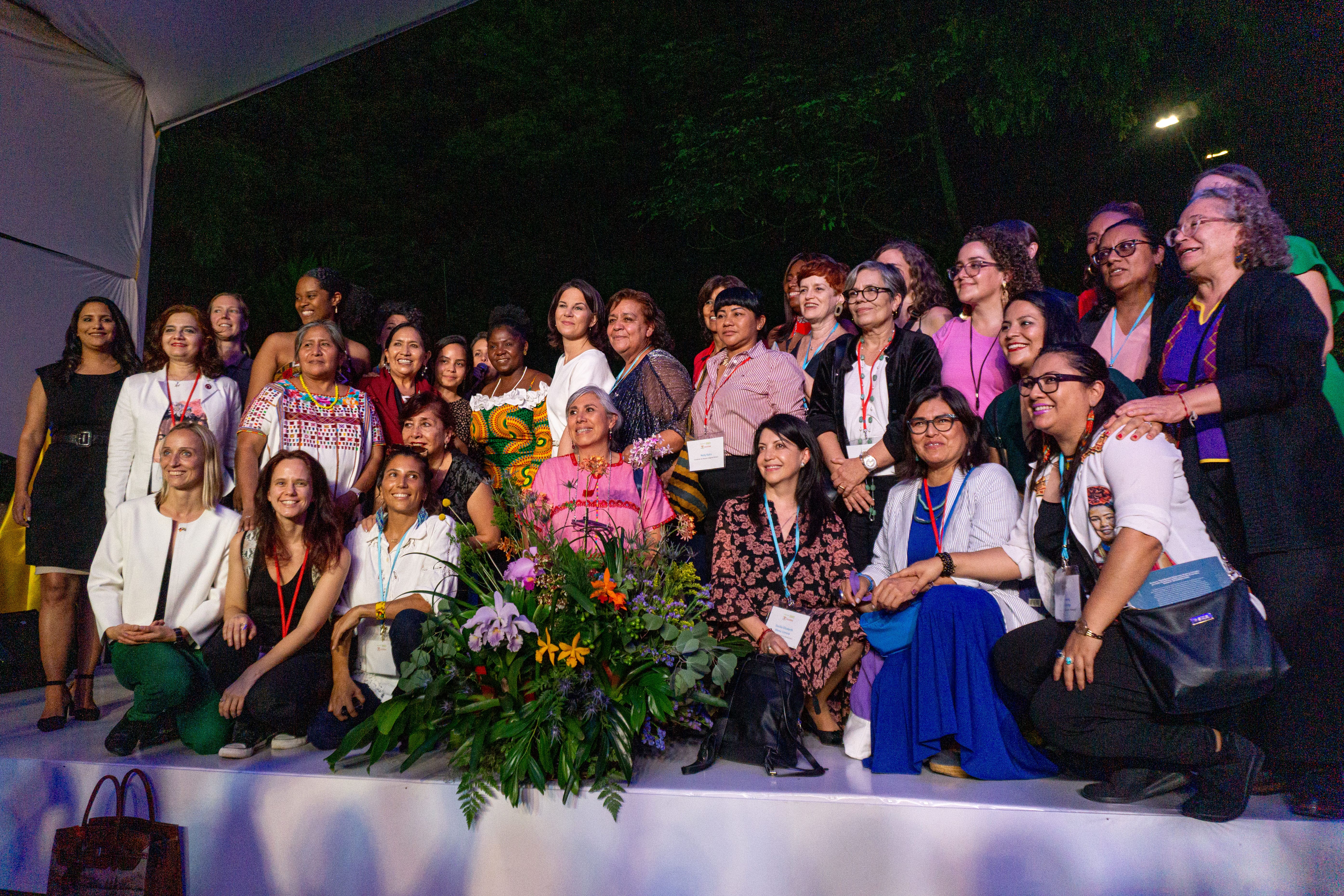 At the end of Unidas Week 2023, which was held in Cali, Colombia, from 6 to 8 June, 2023, the German Federal Minister of Foreign Affairs, Annalena Baerbock, presented the Unidas Award for Women's Rights and Democracy to the Vice President of Colombia, Francia Márquez. During the ceremony, Minister Baerbock mentioned that "we know that our countries are safer when everyone has equal rights, resources and representation".
This is a recognition of Márquez's fight against structural racism and the disadvantages faced by women in Colombia. Her work as a social leader, environmental activist, human rights defender and as a feminist has led her to confront issues such as illegal mining, and displacement due to the armed conflict in her country. In August 2022, she became Colombia's first Afro-descendant vice president. 
The Unidas Week 2023 provided an opportunity for Network members to exchange views and experiences on issues related to peace and security, the climate crisis, access to justice, migration and gender and diversity. This way we reinforce our commitment to unite women from Latin America and the Caribbean with Germany in order to create societies that offer equal opportunities and true gender justice.
Award Winner 2021: #NiUnaMenos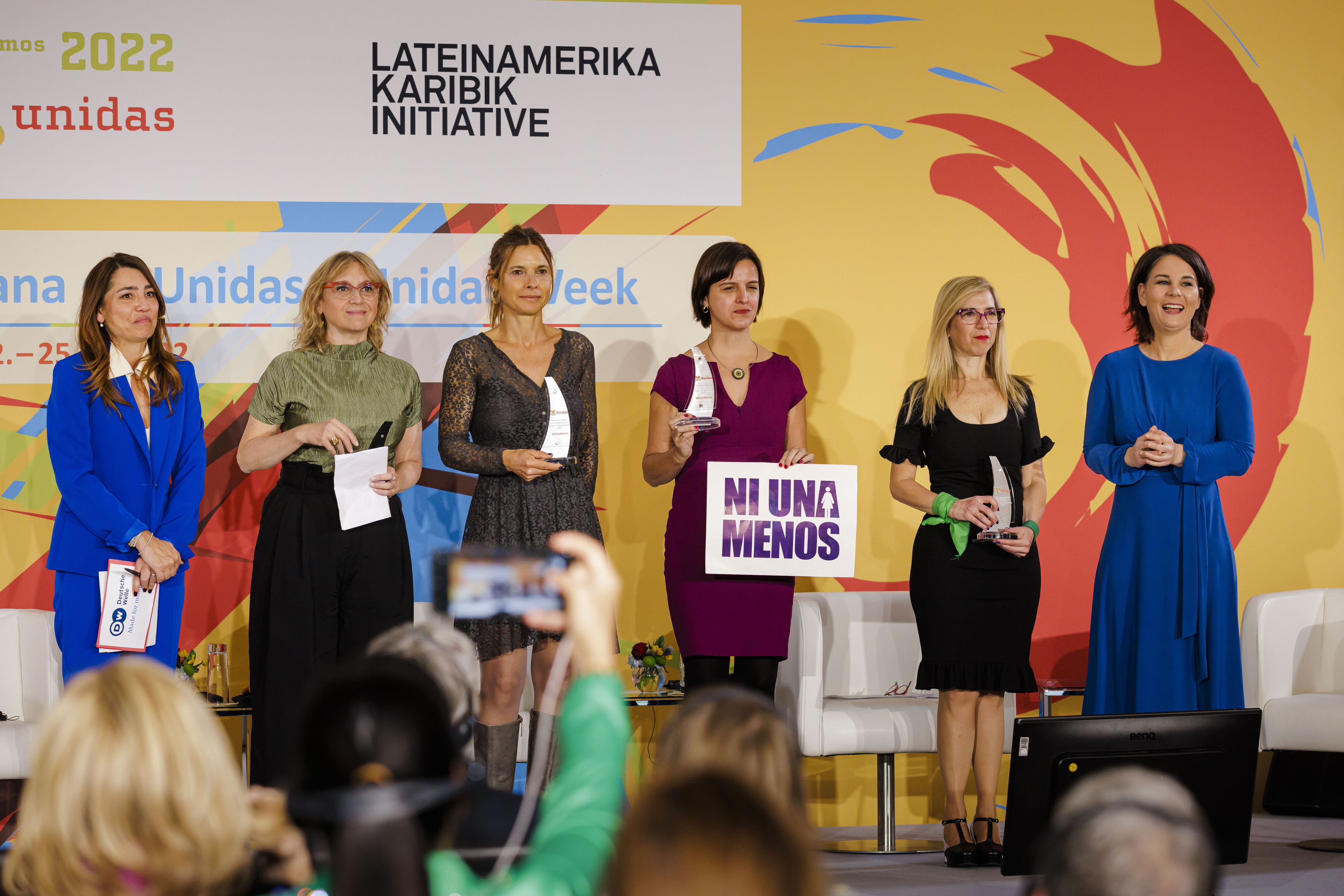 After serious cases of violence against women and femicide came to light in 2015, thousands of people took to the streets in Argentina and later throughout the region to protest violence against women. This was the birth of the movement #NiUnaMenos ("not one less"). What started with a tweet and was driven by a group of women journalists has now become one of the world's largest and best known movements against the oppression of women.
Congratulations to #NiUnaMenos for winning the first Unidas Award for Women's Rights and Democracy!
 
The award is a distinction for special merits of individuals, groups and organizations in the promotion of women's rights and democracy in Latin America and the Caribbean. Projects, model initiatives or outstanding commitment, for example, can be taken into consideration. The Unidas Award is presented once a year based on the decision of an independent jury consisting of the members of the advisory board and the chairwoman of Unidas and is endowed with 10,000 euros. The jury decides on the basis of the following criteria: Relevance, impact, innovation, sustainability, special challenges. Proposals for up to two award winners or groups can be submitted once a year by the diplomatic missions of the Federal Republic of Germany in Latin America and the Caribbean and the members of the Women's Network. Self-nominations are excluded.